Piccadilly Theatre Seating Plan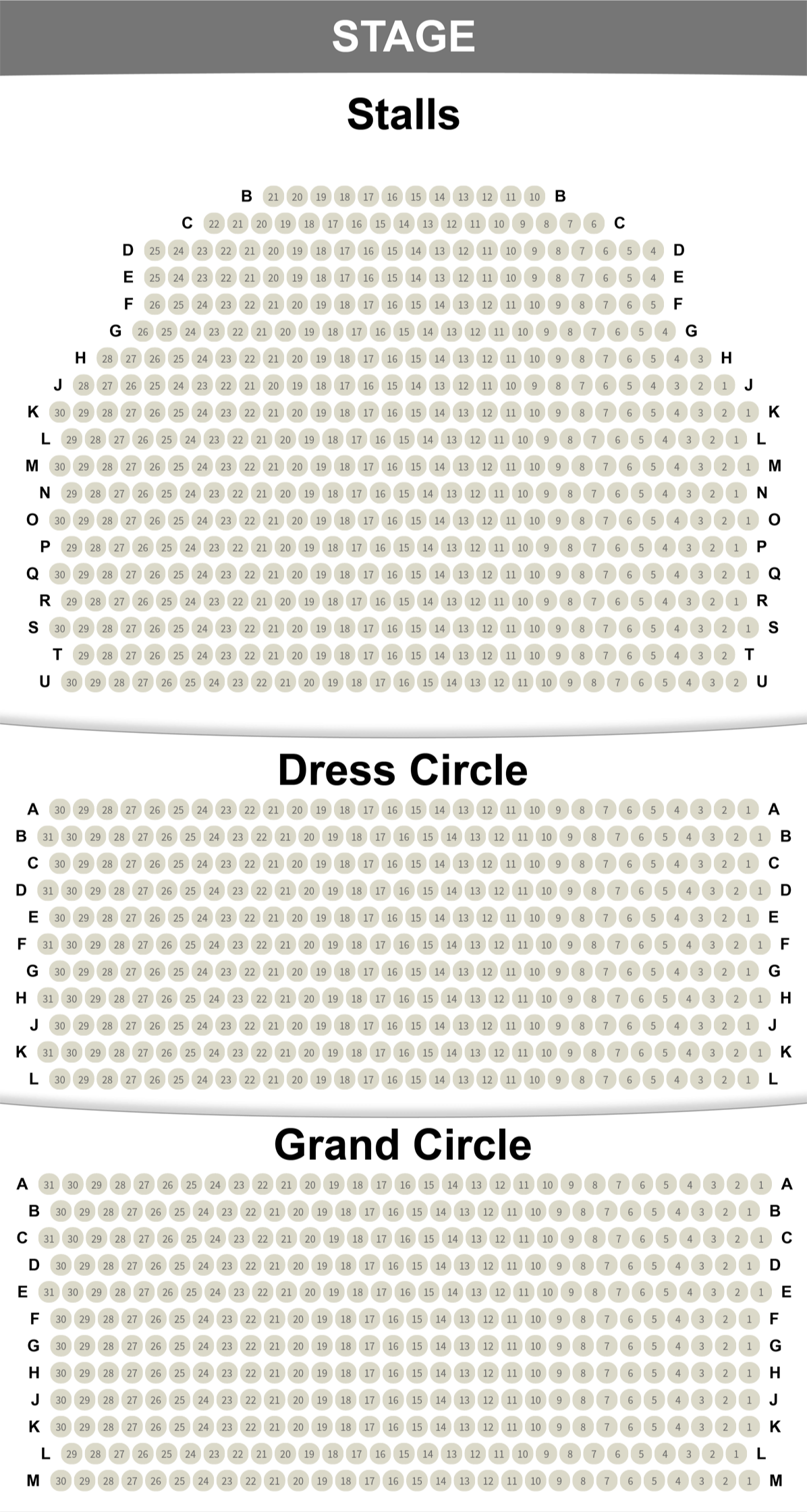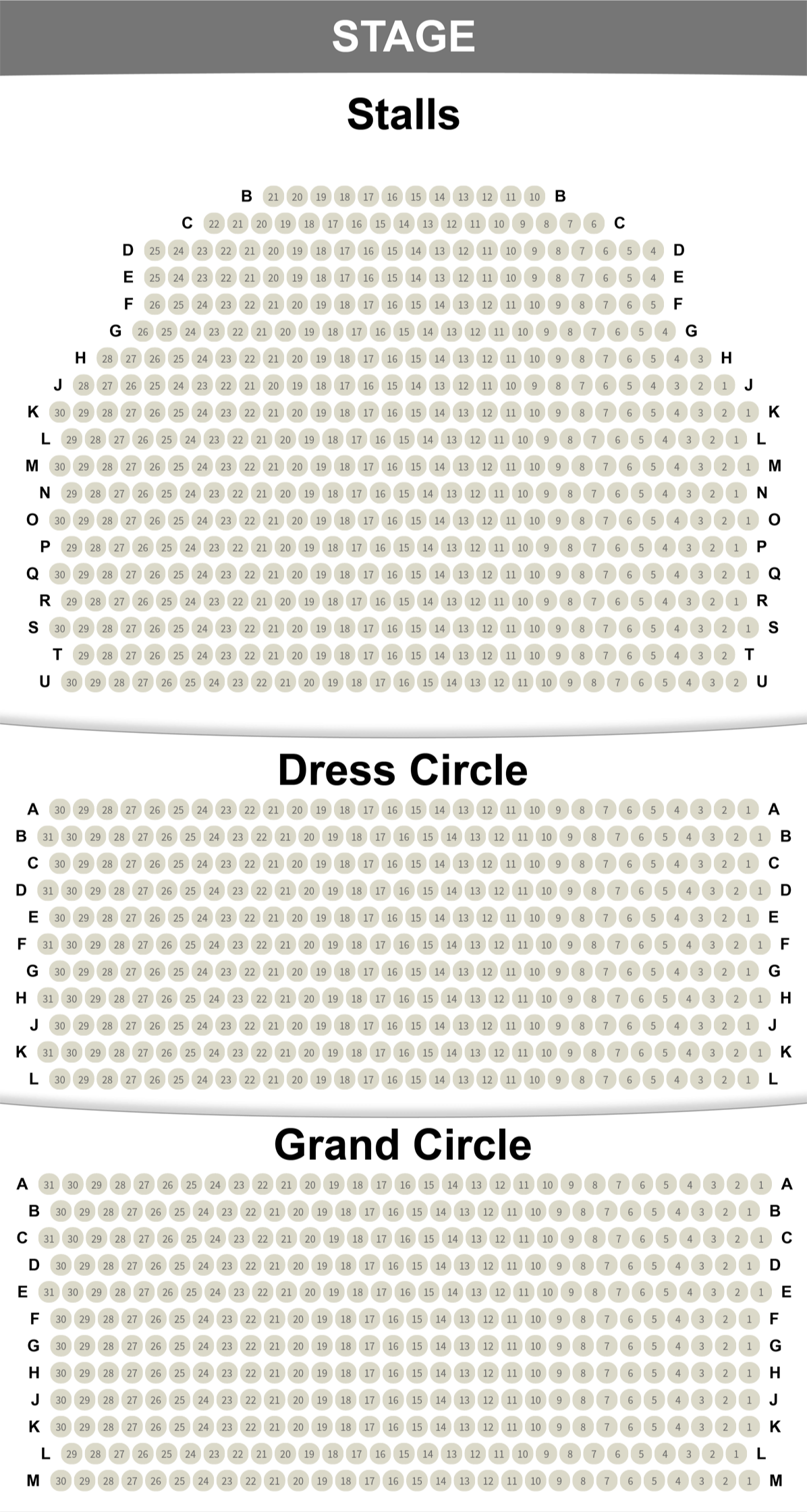 The Piccadilly theatre seats around 1200 people over three levels: the stalls, royal circle and grand circle. The theatre was originally used as a cinema in the 1930s so the sightlines throughout the auditorium are excellent. The best seats are in the central section of the stalls and first four rows of the royal circle. The overhang from the balcony above obstructs seats towards the rear of the stalls, so check your seat's view of the stage before you pay for your tickets.
The stalls
The stalls of the Piccadilly are one large block of seats with no central aisle. It's slightly raked and offers good views over the tops of other audience members' heads. The overhang of the royal circle above affects the view to the stage for seats in the last half of the stalls, particularly badly at the very back of the stalls. The rows of seats curve around the frame of the stage and those at the end of the rows have a slight side-on view to the stage. The leg-room is good and the seats are very comfortable.
The royal circle
One level above the stalls, the royal circle is set quite low and almost puts you level with the action on stage. This section is divided into two blocks by a central aisle. Seats at the end of each row provide a side-on view to the stage because of the curve of the balcony. The overhang from the level above affects seats from the seventh row back. The rear of the royal circle is very obstructed by the overhang and is considered restricted view, but most of the royal circle offers excellent visibility of the stage.
The grand circle
Almost identical to the royal circle below, the grand circle is the highest level. Seats at the back of this section provide excellent value for money but can feel quite distant from the stage. The grand circle is very steeply raked and is not a good option for those afraid of heights. And the legroom here is minimal, not great for taller people.
Buy Tickets Online


From Official Tickets Agents